Balibago, Angeles City, Pampanga, Central Luzon, Philippines
'Books for the Barrios . . A Project of the Heart'
Written by: John Prunier
John is a former student from Clark Air Base, Philippines
And presented here is a letter he wrote on a mailing list
for all former students and associates.

Dear Wagner High and Wurtsmith Alumni:

We were very fortunate to have had the benefit of a quality education
when we lived at Clark AB in the Philippines. This is sadly not the case
for most Filipino children today. Because of the severe shortage of
educational materials in their country, the average student fails to
achieve literacy and consequently never has the chance to escape poverty.

We can make an enormous difference and give back to our Filipino hosts
through their children. WHOA has been asked by Books for the Barrios, a
non-profit, all volunteer organization founded in 1981, to sponsor a
container of over 13,000 books and other educational materials. These
books will be donated to various schools in the barrios near Clark AB
and our hope is to get everything delivered to the schools and in the
children's' hands before our alumni arrive at the end of October.

Books for the Barrios is located in Walnut Creek, California (warehouse
in Concord), and was founded by Dan and Nancy Harrington. Dan was in
the Navy and was once stationed at Subic. Nancy Harrington taught at
Wurtsmith in the early 70s, and later taught at Subic in the early
80s. They have devoted their lives to this organization they set up.
Books for the Barrios gathers, transports and distributes children's
books, especially textbooks and reference books to poor schools in the
Philippines. In the last 9 years they have gathered, transported and
distributed over 4 million books. They have learned to get these books
through the bureaucracy and corruption to the kids. They believe in
fighting poverty one book at a time. (For more information about Books
for the Barrios, see their web site at: http://www.booksforthebarrios.com )

How can I help? WHOA's goal is to sponsor a container at a cost of
$6000, and our success depends on you! We are asking you to contribute
at least $25-50 but whatever you can do helps. Checks should be written
to "Books for the Barrios" and are tax deductible. Please mail them
soon to our WHOA organizer for this project: Paula Leibovitz Goodwin
97 Coral Drive Orinda, California 94563.

Everyone who contributes $50 or more will be entered into a drawing for
an original Annie Leibovitz signed print valued at more than $1000 to
$5000. The drawing will be held after we have reached our goal,
hopefully at the San Diego 2000 Reunion. A second print will also be
contributed by Annie and auctioned for the benefit of WHOA and "Books
for the Barrios." Details to follow.

Please consider this challenging request for donations. Contact Paula
<pmgoodwin@home.com> or me directly if you have any questions or need
more information.

Thanks for supporting this very worthy cause!

John Prunier, class of '65
http://www.whoa.org and http://www.clarkab.org
e-mail: webmaster@whoa.org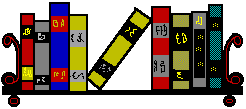 As of the end of September 2000
the goal is almost reached!
Great work people of W.H.O.A.!!
__________________
Main Angeles Page
Balibago
links
Main Front Page
_________________
'Good People Trying to Make a Difference'