What's Up
Internet Cafes
Favorite Hotels
Best Eateries
Balibago Page
Street Maps
Classifieds
W.H.O.A.
Web Site Tips
Guest Book
Joint US, RP officials nab
American fugitive in Baguio
Mir's Plunge Now Set
for March 20
U.S. Space Command in
Colorado Keeps Eye on Mir
Tired of Those Cell Phones Ringing?
Canada May Allow Jammers
to Silence Cellphones
Estrada: RPís most heavily
guarded living ex-president
Thereís a second signatory, a foreigner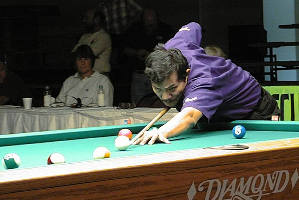 Bata Reyes Jr.
WORLD POOL PLAYER CHAMPION
He won on 11 March 2001 . . .

Has 'mad cow' reached Angeles?
Nah..but I'll stick to chicken.

Last updated : 
15 August, 2001


The Philippines NO.1 Search Engine





- Nudist camp in the Philippines?
- Books for the Barrios... A Project of the Heart
- Phil Dept of Tourism Asked to Explain Clark Airport
- Gambling in Poverty
- Gov't City News
- Angeles News
- Angeles News 2
NEWS! NEWS! NEWS! NEWS!
- FIRE destroys parts of PICC
- Former Angeles mayor
appointed NHA chief
-Subic hotelís nasty treatment
Philippine Pops Star Zsa Zsa
-Clark Olympic Village
eyed for 2005 SEAG
-
- ĎFilipino timeí bugs
Philippines President.
- World-class theme park
to open this summer
- Poor Kapampangans get P200M
in medicines from US-based group
- The solution to garbage problem
- CDC employes urge Pamintuan,
Sangil to pursue visions for Clark
- DOTC to support full operations
of Clark airport
- Camp John Hay hosts
Baguio flower festival
- GMA, Erap governance:
A study in contrasts
- Manuel Morato back
as Ďalternativeí candidate
- San Fernando now a component city
- PAF deactivates 600th Wing at Clark
- Int'l Red Cross workshop opens at Clark
- Gordon wants longer visas to boost tourism
- Secretary Gordon leads clean-up drive
- US Wonít Intervene says US Embassy Official
- Nepomuceno-Lazatin mayoral fight: A tradition in Pamp
- A new type of Web Browser called OPERA
- RP-US Military Exercise Cancelled
- Just Call Me Mike, Says First Husband
- íNo pols for top CDC postsí
- Riding in style: Estrada
exec loved a good massage
- GMA given 100-day ultimatum
to fully operate Clark airport
- Rizal: Honor more precious than life
Tourism section :
Cabinet men canít have second job
Restriction on Chinese
hurting tourism -Gordon
Gordonís way: Tourism
through volunteerism
RP ripe for wireless apps
say Smart, Globe partners
A secret garden and butterfly
haven at the Rizal Park
White Rock gets ready for summer
Traveler's Advantage at Marco Polo
Big-dollar resorts give
Las Vegas an upscale look

Former
Angeles
Girl
now
MTV
VeeJay

Cover
of
People's
Asia

Get a first look at the NEW
SpiderMan Movie AD
" Here's Looking at you, Kid "
Search the best Filipino websites @ RPLink!