D o n i t a R o s e

___________________________________________
Full Name:
Donita Rose Ramos Cavett

Nicknames:
Dee, Donitz, Mei Kuai, or Donuts

Date of birth:
December 5, 1974

Hometown:
Angeles City
Manila, Philippines, and Oklahoma, U.S.A.

Languages Spoken:
English, Tagalog, Pangasinan (Filipino)

Height:
1.64m
___________________________________________

- Pictures of . .
Donita the Filipina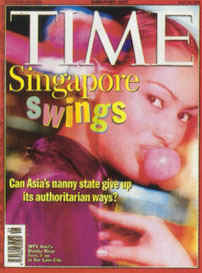 Asian's MTV Queen
She is currently a very popular VJ in Singapore
But I still remember like it was yesterday how
the kids in Clark were buzzing about one of their own
appearing on TV in Manila. I caught several of her
movies on TV before. In one she played a nun. And in
another she was an Amerasian looking for her father.
And I thought she was pretty darn good actress.

Once in a while they would be 'Donita' sightings
at the A-B crowd disco near the casino. Her old pals
in her former subdivison (Carmen Ville) would claim they
see her once in a while. I see Elvis myself a few times.
But that's part of her 'glow.' The girl from the small city
who really made good without changing who she is.

I'm really happy for this Angeles Girl. It was a good
decision of hers to join that artist management group-
'Genesis.' Owned by our favorite Puerto Rican-Pinoy
singing boy- Gary Valenciano.
Back to:
Angeles Beauties
Main Angeles Page
Balibago
links
Main Front Page
Donita Rose's web page on MTV-ASIA

Midi song playing: " Sometimes "
Sometimes I wish it wasn't so incredible
hard to reach good people like you
just because 'you're a star' now.
(According to your star-struck people there.)
_____________________________________________